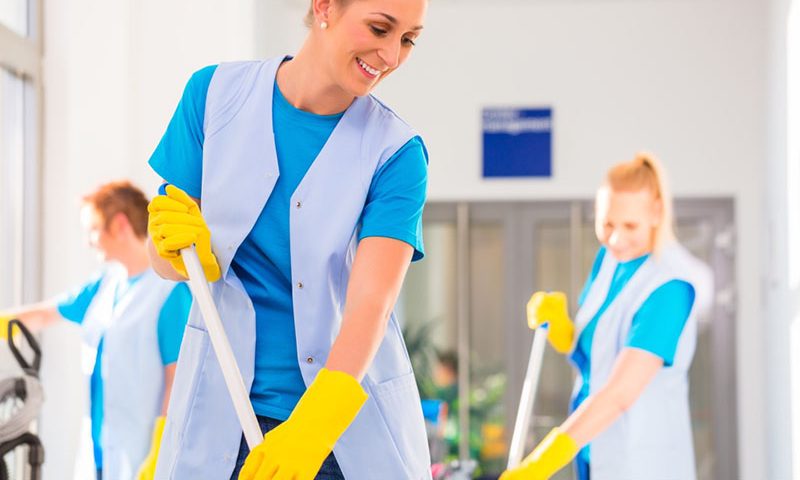 Speed ​​and economy are some of the benefits of outsourced cleaning services. Focus on your core business, cost, and quality. These are some of the advantages that hiring a cleaning service offers the company. The outsourcing of this activity provides greater convenience for the company and security that qualified professionals are performing the service.
With the outsourcing of cleaning services such as euromaids cleaning services for example, the entrepreneur does not need to worry about replacing materials and equipment, as the contracting company does this.
Also, this is easily arranged if you need to have more people in a given situation — like after an event. Companies specializing in cleaning provide extra staff to carry out occasional services, such as cleaning support in case of events. Without outsourcing, the entrepreneur will have to worry about the selection of the professional who will perform such activity and the products and equipment so that the cleaning is done in the best possible way. In addition to being more convenient, the outsourced cleaning service provides a tailored service as per the client's needs.
Employee availability is also another significant advantage when hiring a cleaning company. In case of the absence of an employee or equipment that must be replaced, the contracting company is responsible for ensuring that the service is carried out within the established deadline. Your company will always have the cleaning done, at the right time, whatever unforeseen events may happen.
Understand How Outsourcing Is Performed
If you're thinking of outsourcing your company's cleaning, keep an eye out for these tips:
Look for references: before hiring an outsourced company, look for references in the market. Understand if the company in question will be able to meet your needs, if the team is prepared for the service and if the company has good recommendations in the market. Generally, the contract with this type of company has a term, and to get rid of future problems like a hasty termination, market research is essential.
Create an action plan: before closing the contract, prepare an action plan with the outsourced company that your company will carry out. In this way, you avoid that the outsourced company does not comply with the agreement after the contract is closed.
Define some responsibilities: when hiring a third party, it is essential to define what kind of supplies will be provided by the company and which will be the responsibility of the contractor. The outsourced company supplies all the necessary equipment and materials, but this item must be clear from the beginning to avoid problems.