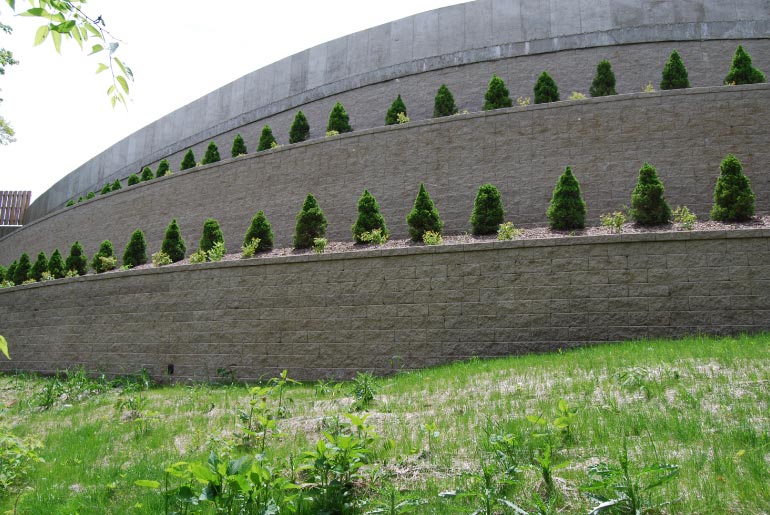 When building atop two levels of excavated and reused soil, a retaining wall is necessary to keep the soil in place. Even the simplest retaining wall designs have more going on than meets the eye. Inadequate knowledge, attention, and ability to build a retaining wall can lead to disastrous results.
Retaining wall failures can cause devastating property and utility damage, as well as serious injuries and even fatalities. When an engineer for retaining wall plans the wall and a skilled retaining wall builder builds it, the result is a safe, effective, and affordable wall.
The Assessment
The initial stage in any design process is always identifying appropriate soil types and qualities. The soil engineering and geotechnical investigations required by building codes can be factored into the retaining wall's design. A geotechnical analysis can cut down on the owner's involvement and the price of the wall system. Geotechnical research may reveal previously unknown subsurface features, such as expanding clays or perched groundwater. Having to deal with a nonstandard wall layout or foreign soils necessitates more investigation. The following factors should be considered when deciding whether or not to commission an engineer for retaining wall.
The Wall Height
Walls taller than four feet — measured from the finished surface to the top of the highest block — usually require a construction permit and an approved design from a registered engineer.
Is There a Path Leading to The Wall?
It's important to ensure the retaining wall isn't too close to busy thoroughfares. Most construction codes stipulate that a railing must be installed wherever there is a steep slope or apparent elevation of a retaining wall greater than 2.5 feet and the pathway is less than 3 feet from the top of the slope. If the retaining wall is taller than six feet, it must be enclosed by fencing or erect a railing. Anyone concerned about the necessity of fencing or handrails on the wall should speak with a retaining wall engineer. Individuals should be aware that they may be responsible for their safety if they approach the wall's edge.
Will The Retaining Wall Have a Terrace?
Due to complexity, terraced walls must follow specific rules. First, set the back wall of the terraces back twice as far as the front wall; for a 3-foot front wall, set it back 6 feet. If the rear wall is within that zone, there is a 4-foot clearance requirement for building permits. The back wall should be shorter than the front. A professional engineer for retaining wall can help with the plan.
Conclusion
It is far better to do something right the first time than to fix it later, a wise man once said. Not only are retaining walls attractive, but they also serve a practical purpose. They can support the structural integrity of a project. If one wants to construct one, remember that the foundation and other structural components may require additional protection from surface runoff or flooding. Seek professional assistance, if necessary, choose appropriate building materials, and protect the property from structural failure.