What You Need to Know About Roof Windows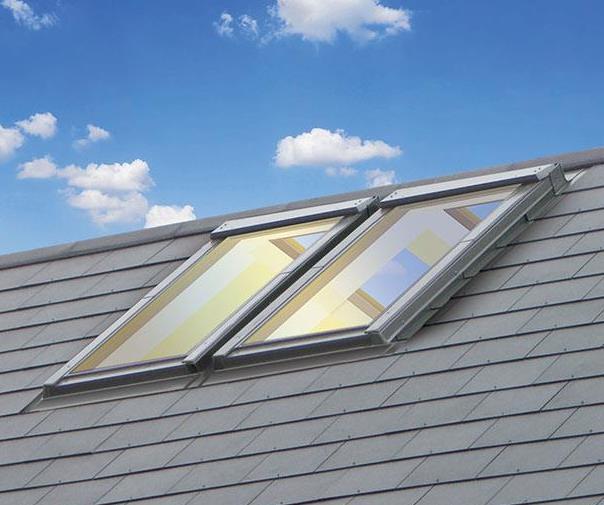 You must have seen roof windows somewhere in Scotland, right, but what exactly are and why do people have them?
Roof windows themselves are functioning windows which are a feature of the creative design and look of the roof.
Often they get called skylights or sky windows, even though roof windows do actually differ from both of these types in a number of ways.
Roof windows are usually a great solution if you wish for both light and fresh air to come into a building. And while some folks think that a roof window is just another moniker for a skylight or sky window, it certainly isn't.
All three of these types have glazed openings that are additional to the roof to ensure some better use of sunlight. There are also other qualities that puts this type of window ahead of the rest, which you can also find out from top quality SRJ Windows.
They happen to be Bigger, Can Be Easily Opened and Even Used for Purposes of a Fire Escape
The roof windows are commonly bigger than the skylights, making it possible to have a wider view of the sky.
Skylights traditionally cannot be opened and closed. (Although to be fair, newer designs have made it so that a section of the window can now be pulled back, to allow fresh air and light).
Roof windows differ from a tubular skylight, as light is not directed through any kind of channel or tube to let in lighting for the interior of a building.
Often you will see this light tube design used in places where the installation of skylights or roof windows are not feasible.
When Comparing a Sky Window to A Roof window, the Difference is With the Roof Type
Should glazed panes be fitted into a flat roof, the building is commonly known as a sky window.
But, to have a true roof window it is deemed necessary that one must have a roof with a modest degree of slope.
One More Feature That Sets these Windows Apart is:
The roof window provides a method of escape if a fire occurs or some other type of emergency situation.
This isn't an option with the others, which are usually fixed in place and unable to be opened and closed at will.
Easy Fitting to an Already Existing Roof
In the majority of cases, this type of window can be fitted into any new roof.
However, as luck would have it, there's also the possibility that one can be installed into a currently existing roof.
Should the framework and the angle of the roof be right for this wonderful kind of window, it can be fitted without any worries.
Nowadays, manufacturers can offer prefabricated window inserts that can be professionally installed by a skilled expert in a couple of hours.
Roof windows in Scotland certainly make a big difference to the superb looks and feel of anyone's roof and home!
Enhance your Auckland property with a roof from Kiwi Roof Master. We specialize in New Roofs & Re-Roofs, Gutters, Caps & Flashings, guaranteeing safety and aesthetics.

© 2023 Qz Land- All Rights Reserved.