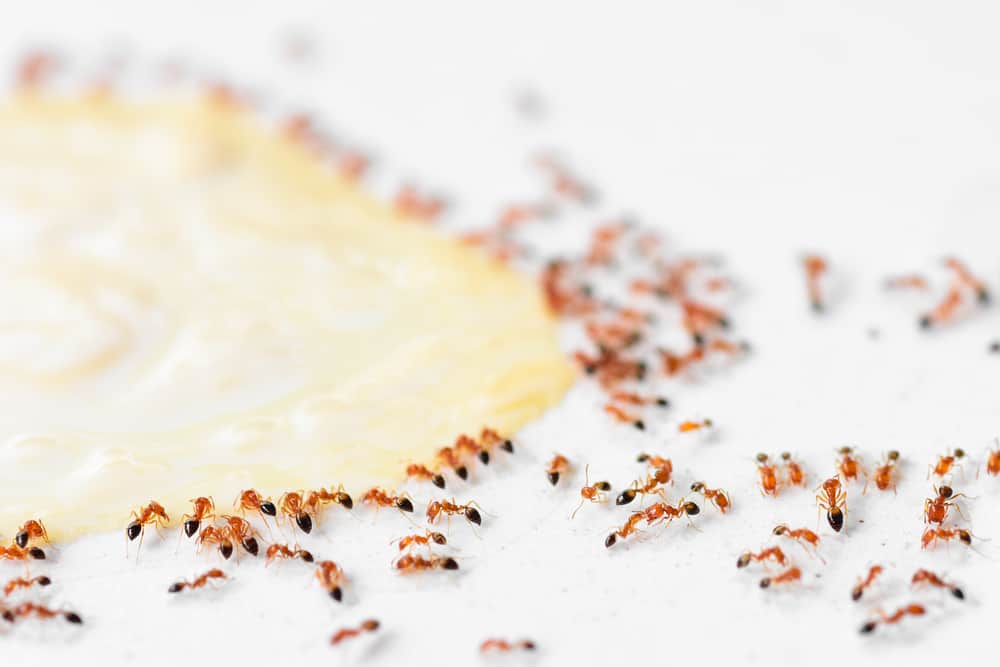 Pests like rats and cockroaches are good at playing hide and seek. In fact, they try their level best to stay out of your way for as long as they can, until they can't hide anymore. Usually, when they are overpopulated, and space or food supply isn't as it used to be when they arrived, they will come out and try to fend for their needs. Sugar ants are quite different. They don't try to play hide and seek with you. If anything, they will march across your home to and from their destination like an army of fearless soldiers.
Although these ants are small and don't pose any threat to human beings, they are rated the number one nuisance pests in the US today. What's annoying is that they can still get in your home irrespective of how clean it is.
The question becomes, where do these ants come from? And which areas do they commonly infest? That's what we will be discussing in the article.
Where do sugar ants come from?
While sugar ants can make their homes just about anywhere, they love damp, moist, and dark areas. They leave under the soil, in old woods, tree roots, cracks or crevices and even under shrubs and bushes. If you have these close to your home, you may be more susceptible to an ant invasion. However, just like other pests, sugar ants are more prevalent in some parts of the country than they are on the others.
Sugar ants mostly live outside – but they are always in search of water and food. If your home offers that in plenty, they may find their way in. Sugar ants will be attracted to your home if there is any spill or drip of sugary stuff like jelly, juice, maple syrup, or even chocolate milk.
Commonly infested areas
Kitchen
As you would suspect, the kitchen is one of the commonly infested areas for any pest problem. Cockroaches love the kitchen. Rodents love the kitchen. Houseflies/fruit flies love the kitchen. Even sugar ants love the kitchen. This is because of one culprit: food. The kitchen is where food is, and that's what the pests are attracted to. If you leave spilled food crumbs on the kitchen counter or floor or if you don't tightly seal all food containers, then you are bound to have pests.
Bathroom
Like humans, pests also want moisture. Some even thrive in moisture-rich spaces, that's why the bathroom is the next best area for pests. So, you should make it a habit to inspect the toilets, sinks, and tubs for drips or leaks; thoroughly clean the surfaces and ensure that the lotion, soap, and shampoo bottles are tightly sealed to keep the pests out.
Other common hideouts
Ants are tiny and can squeeze their small bodies through the tiniest crevices, cracks and other openings. National Pest Management Association survey disclosed that ants also could be found in these areas:
HVAC units – 37%
Basements – 54%
Living Rooms – 69%
Bedrooms – 61%
Inside walls – 73%
Exterminating sugar ants may not be as hard as other pests. However, if the ants are hiding inside the wall, or if the problem is widespread, a Rove Pest Control expert might be your best shot at eliminating them for good.
Seeking professional pest control services in Kansas City, MO? Look no further than Alta Pest Control. With our expertise and advanced techniques, we provide reliable solutions for residential and commercial properties.