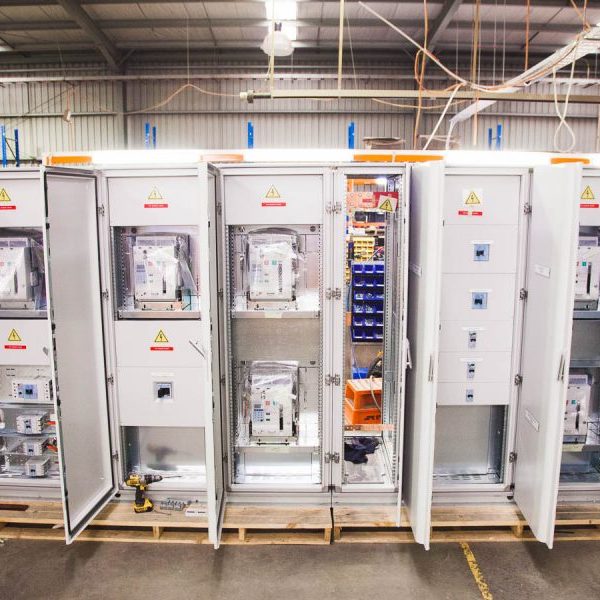 If you need safe distribution of electricity, a modular switchboard system can provide you with a secure and viable solution. This type of system is used in companies where low-voltage requirements prevail and customisation is needed.
Some of the Benefits
When you install DaRa switchboards of this type, you can quickly realise a number of advantages. These advantages include the following:
The safe and dependable distribution of your power supply
Shorter delivery times
Streamlined approaches for adjusting or changing to the switchboard
The ability to select electrical parts or switchgear as required
Time-saving assemblies with the need for fewer tools
An easier way to expand on your electrical needs
Electrical boards that withstand wet or inclement environments
Meeting the Electrical Needs of Various Industries
The versatility of modular switchboards enables manufacturers to design and construct switchboards for just about any industry or purpose. These industries may include infrastructures, power plants, offshore applications, mining, and similar industries. When choosing this type of system, you can enjoy solutions such as the following:
Main electrical and distribution boards
Fixed switchboards
Fixed insert networks
Smaller distribution boards
Greater Flexibility
As you can see, you can provide the needed power for your industry. You just need to know who to contact to give you the needed support. When you establish this type of system, you enjoy greater flexibility in terms of quick deployment and scalability. You also reduce costs as you lower your energy costs and simplify any engineering or planning. This type of system is predictable as its design is both assessed and validated for use.
Temporary Power Boards
You can also maintain power with the use of temporary power boards. These installations provide dependable and secure power to mining sites, building sites, and construction sites. When the design is fully compliant with current electrical regulations, you can satisfy the needs for electricity on demolition and construction sites. These types of power boards feature overload protection and can handle tough work and environmental conditions.
As with the modular switchboards, temporary power boards are as cost-effective as they are dependable. A drop-down door makes it easy to use the board in high wind situations. Individual socket outlets also supply overload protection for the tools used at a construction site.
Do You Need a Supply Pillar?
Maybe you need a supply pillar. If so, using this product enables you to use a custom-made terminal for variously sized cables. Therefore, this type of item makes connecting power easier and convenient. Pillars are made to be durable and can be made with customised plinths to meet the historical flood levels of an area.
You can access a supply pillar from the front or back and remove the gland plates on the bottom. The enclosures also include ventilation louvres on the sides for better performance. This type of enclosure is used for applications such as the supply of power to two or more metered entities or for utility supply terminations. The pillars can be shaded for your special colour needs so the pillar can blend well with the surroundings. Conversely, it can also be brightly shaded in high-traffic areas.
Electricians do a range of duties, from upgrading antiquated electrical systems to installing wire in new structures. When looking for the greatest electrician in your region, it is usually advisable to go with one that has the necessary qualifications. Check https://localunitedservices.com/ to learn about how to choose the best electricians.