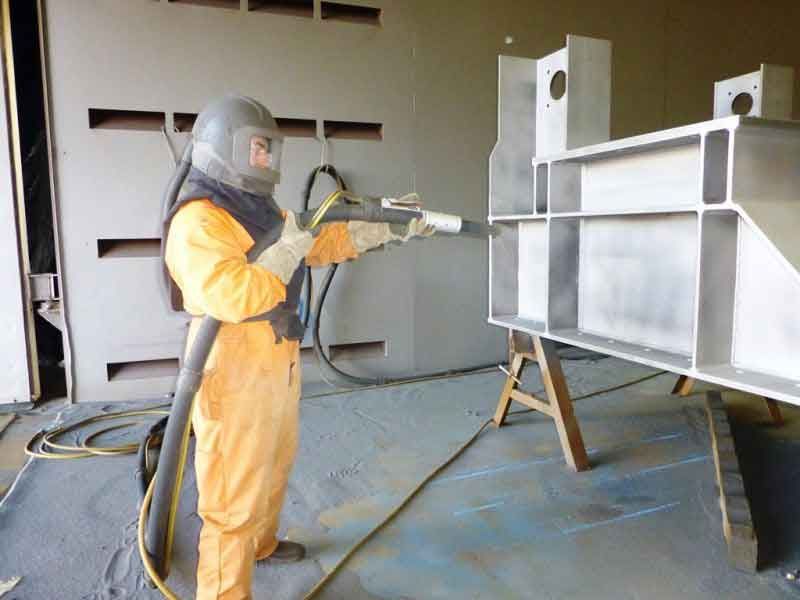 Without the right tools, sanding certain surfaces can be extremely time consuming, and the final result will often be dissatisfying. However, making sure a surface is properly sanded and cleaned will make the paint or protective coating that you apply afterward stick better and last longer, so it's important that you approach the situation with the right tools.
Mobile sandblasters make it easy to sand equipment or buildings with a large surface area, and sandblasting is a very effective process that completely clears surfaces of old paint, contaminants, and other things that can make your job more difficult. Also called abrasive blasting, sandblasting ensures that your surfaces are prepared for the application of paint and other materials, but you can also utilise this surface to restore surfaces to their original look.
Suitable for a Range of Surfaces
The effect of sandblasting is similar to that of sandpaper, but sandblasting creates a more even finish and provides far greater coverage, having no problem hitting corners and crannies extremely well.
While sandblasting involves propelling sold particles at high speeds, it's extremely safe for use on a wide variety of surfaces, so you can properly prepare equipment and buildings of all kinds. Steel, brick, wood, and sandstone can all be sandblasted, but if you have a surface other than these, don't hesitate to inquire with your sandblaster in Perth. Professional sandblasters can tell you whether or not their service will work on your surface, but when it comes to removing paint and other contaminants, sandblasting is usually safe for all kinds of materials.
Preparing Your Surface for Paint
Sandblasting is often used to remove old paint from a surface to prepare for a new coat. You can sandblast heavy machinery, large buildings, or anything else that you wish to repaint, and sandblasting cleans and clears the surface so that it's ready for the new coat.
Painting on a clean surface is far easier and far more effective than painting over an old coat of paint, so investing in a sandblasting service will ultimately save you time and money in the long run. Plus, it ensures that the new paint will make your building or your equipment look incredible.
Sandstone and Wood Rejuvenation
When you want to restore sandstone or wood to their original look, sandblasting the surface is an effective way to do so.
Your sandstone or wood may have paint leftover from several years of painting, but sandblasting effectively removes all surface materials to get down to the bare surface. You can rejuvenate your sandstone or restore your wood building easily with a professional sandblasting service. Mobile sandblasting also means that the service will come to you, and you don't have to transport large items or machinery to another location.