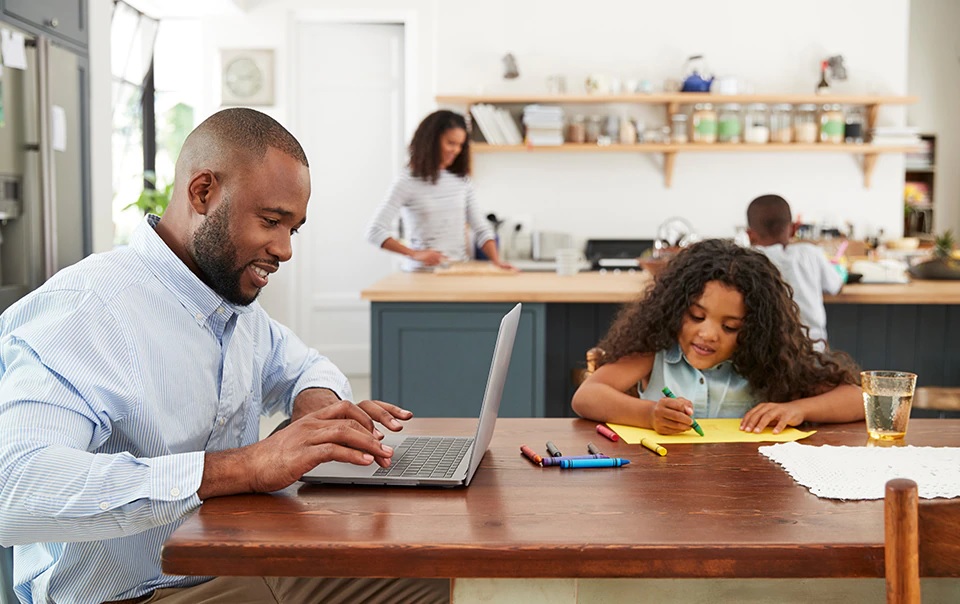 Being a homeowner requires a lot of work. Now that you own the property you live in, there are lots of responsibilities you need to take. This is aside from staying productive at work, taking care of your family, and all the other extracurricular activities you need to partake.
If you are in need of ideas on how to keep it together even if your daily schedule is a mess, then you can consider the following tips.
Keep a List
One thing that can make your home organization an easier feat is by keeping your own list of must-dos. There is no point in trying to do everything on the weekend because your weekdays are full of other to-do lists. If you really want to get things done and still be able to have more "me time" on the weekend, split your list into doable tasks each day.
Create a list of must-dos each day, week, month, every three months, biannually, and yearly. This will help ensure you won't forget a single task. You can save a considerable amount of energy and time picking up little tasks each day.
The same goes for your home maintenance. You want to make sure your list includes all tasks you need to prepare your home before the seasons change. You can save money and yourself the headache of doing this.
For example, winter is fast approaching. During autumn, tackle home improvements and maintenance tasks to make your winter experience a more comfortable one. Don't skip weatherproofing doors and windows, an annual fireplace inspection and servicing, gutter cleaning, and HVAC maintenance.
Learn to Say No
One thing that makes home organization difficult is the presence of many belongings. Many people tend to shop for things they don't need constantly. They end up wasting money and space inside their home.
Before you buy a new appliance, furniture, or any stuff, in particular, ask yourself if you really need them in the first place. If there is no immediate need, wait it out for a few weeks. This will give you enough time to gauge if you really need this item or not.
Learning how to say no also applies to your housing itself. If you live alone or have a small family, there is no reason to stay in a big house where lots of rooms come unappreciated. Consider downsizing your lifestyle and enjoy a simpler, happier, and more organized home.
Learn the Art of Selling and Donation
Surely one of your stressors is the number of items you constantly have to clean and organized but have no actual use for. Consider it time to let go of these items. You can save space, earn money, and even help other people by letting go of your other stuff.
You have the option to sell old items in thrift stores, during a garage sale, or even online. There are lots of people who would be willing to buy second-hand items. For the remaining items you can't sell, you can simply donate them instead.
Charities are waiting for your donations. Simply posting unwanted items on social media can help you get rid of your belongings. You can also check if you can leave unwanted stuff in your yard or the dumpster and let passersby take your stuff out of your hands.
Change Your Delay Mindset
How often do you find yourself putting off your to-do list just because of varying excuses? When was the last time you went to bed with more than half of your to-do list undone because you were tempted to stay on social media instead? Procrastination will do you no good, so be sure to change your mindset.
If you can do something now, choose to do it instead of delaying. Whenever you go from one room to another, pick items on the way that do not belong on the floor or the room. It will only take you a few moments to do this, so choose to keep your momentum.
Get Everyone Involved
Having the family help around the house will make home upkeep effortless. Make organizing a family affair, and such tasks won't feel like a burden. Use this to bond with the whole family.
The trick is to set aside at least 15 minutes each day to gather all family members and start cleaning and organizing. Reward yourselves afterward with a nice snack or a short weekend getaway. This will put everyone in the mood knowing a nice treat is at the store.
Home organization is a must even if you have other things to take care of. Keeping the home organized is crucial for your family's health and sanity. This is one thing you should not take for granted no matter how busy your schedule gets. With a bit of dedication and willingness to make it work, you can keep chaos out of your home and foster a comfortable, happy, and healthy living space.