Improving the Resale Value Using Canvas
Incorporating canvas prints in a house or office that is on the market maybe a little beyond your budget but there is no better way of hooking potential clients to your resell property and gaining the top dollar. A beautiful interior always gives the best resale value and this relates to the old adage that says "use Money to get Money."
Canvas prints have been in use for interior décor for a long time, but do you know that they have the power to clinch a good deal for you when selling or renting property. A well designed and accessorized interior exudes professionalism that is if it is an office, and a canvas print on one of the walls complements the overall look making it attractive for your potential buyers or occupants.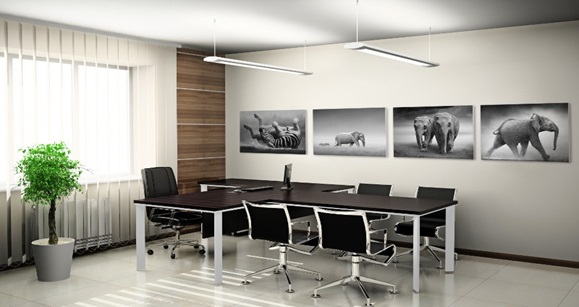 Another great idea that most real estate agents are adopting is the use of vintage posters. The interweb has given people the opportunity to reproduce some of the most iconic images that were designed back in the day. And when reproduced using canvas they can be enlarged to the size that you want, so if you want to adopt one for a resale home you could have a film noir printed on canvas, but be keen on the type of clients that you wish to impress.
You could also have exotic locations printed on canvas or the classic concerts, but remember not everyone will be impressed by the above so it might interest you to first have some little knowledge of the history of the areas where the properties are located. Placement is also vital, different canvas prints tell different stories.
Canvas prints are not just about beauty, as some contain the history or the vision of a company, so the information that you get printed on them should also reflect the purpose of the room or office. Prospective tenants need to be able to relate with the message on your canvas print for them to be hooked to the extent of buying at your proposed price.
Working in the real estate calls for creativity, you have to be able to see and derive opportunity in the rarest of places, and this you can easily achieve by using the canvas prints. Picture this you have a property for lease, for individuals who wish to open a business office or a company office, how do you make them pay for the expansive space?
First, you need to ensure that they see sense in paying that extra dollar; install canvas prints in areas that seem to have a lot of unused space and your clients will install tables and chairs in the area making every inch of the provided space useful.
If it is a home, enhance its appearance by installing a beautiful canvas print on the wall on top or around the fireplace. The above is a simple method of obliterating the dull overall looks of a house, more so in a living room and consequently charging a little extra for the bestowed beauty. Therefore, when it comes to making a killing in real estate limits can only exist in one's mind.


© 2023 Qz Land- All Rights Reserved.