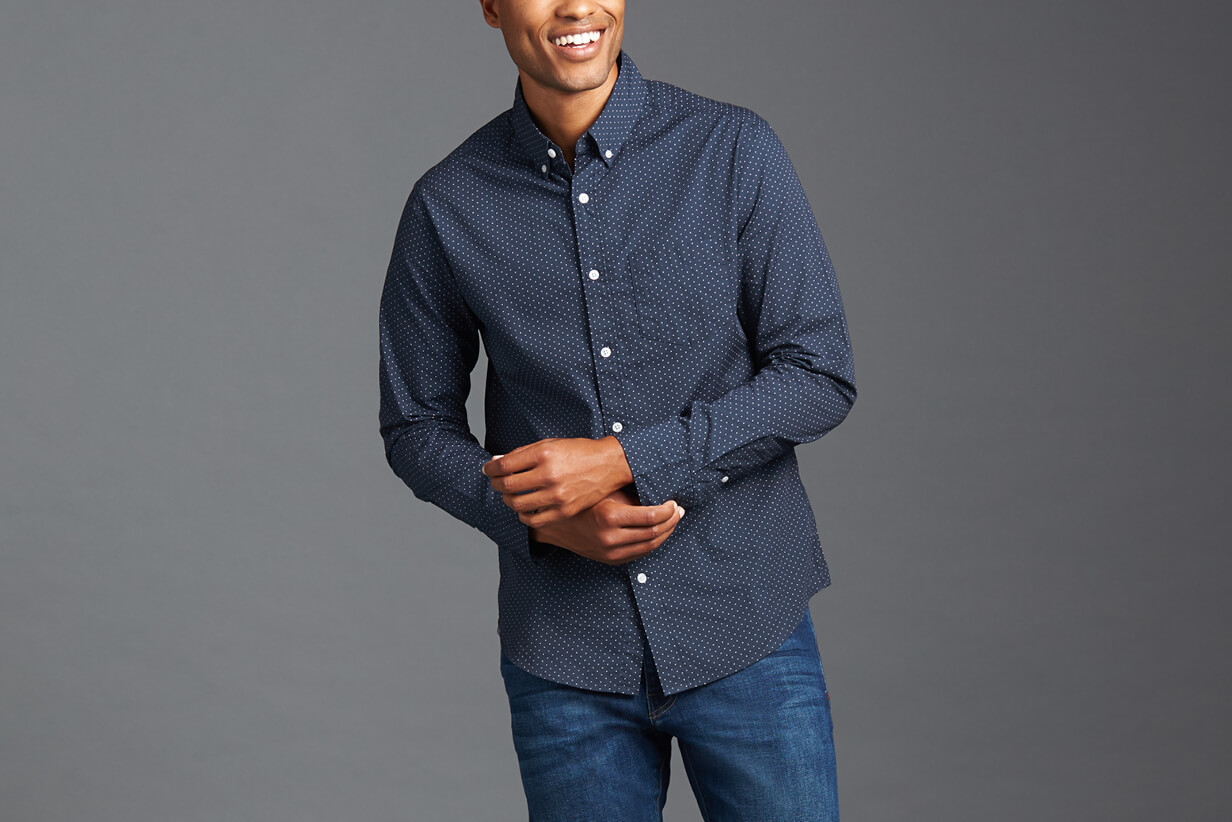 As someone who wears business shirts on a regular basis, I'm always looking to find the perfect fitting shirt. It must be a slim fit with a beautiful feeling fabric, be long enough in the arms, have the right type of collar for the occasion (e.g. spread, cutaway etc.), be comfortable and it must look and feel great on the body. That to me is the ultimate shirt. So, when thinking about what makes the ultimate shirt, the first things that come to my mind are: quality materials, quality craftsmanship and a high attention to detail. All of these require excellence to ensure the ultimate fit. Let's break these down further…
Quality materials: the type of fabric used (e.g. Italian/Swiss cotton), the type of buttons used (e.g. mother-of-pearl)
Quality craftsmanship: how the shirt is constructed. Nothing beats a hand stitched shirt, where every seam is sewn with passion, integrity and fine detail.
High attention to detail: where nothing in shirt making process is compromised. From sourcing of the fabrics, to R&D testing, to design, to manufacturing, to quality control, to product delivery and finally through to customer service. It all counts.
That brings me to the new 'Masterpiece' collection from esteemed Australian shirt maker Rhodes & Beckett. I was fortunate enough to attend the launch of the shirt last night, starting at their Collins Street store in Melbourne followed by a highly memorable degustation at one of the country's best restaurant, Vue de Monde.
The materials are first class with a blend of Italian and Swiss cotton. The shirt has hand-felled seams, extra fine hems, mother-of-pearl trocas-snail finished buttons and hand-stitched button holes sewn by the craftsman at their factory in Germany (yes, I said Germany!). This not only makes the shirt fit better, but the seams are so soft and comfortable you almost don't even notice them. The Masterpiece shirt actually takes three times longer to manufacture than any of the other previous premium shirts in the Rhodes & Beckett range – quality at its finest! As someone who has bought Rhodes & Beckett shirts for the last 10 years, the Masterpiece takes business shirts to a new level. Pair any of them with some RayBan glasses for a completely classic look!
So, when on the lookout for the perfect fitting shirt, make sure you're happy with the fit, the fabric, the construction and the all-round quality of the product. If something doesn't feel right, then generally it's not the right one!