If you are designing your living space or outfitting a new space, you should definitely think about a home theatre system. A home theatre system is usually differentiated from just having a television or a surround sound system, because a home theatre is usually more complex. Usually, a home theatre is thought of as the television, the surround sound, the seating, the lighting, and much more. If you are looking to build a home theatre system, you should make sure that you have the help you need. You're going to need some different elements, and some of them are difficult to install.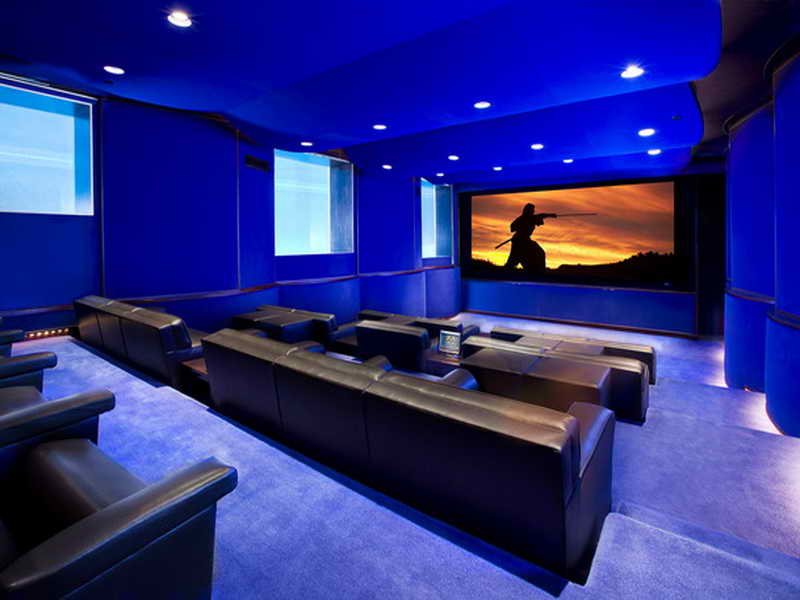 Installation Help
The television you choose for your home theatre should be about half the size of the viewing distance, in inches. Essentially, it should be big enough for you to watch, comfortably. Then you can also mount the television on the wall, so that it's easier to see from different angles of the room.
If it's mounted up high, you'll be able to see it, without obstructions getting in the way. You might need someone to help you mount your television to the wall. If you have never done it before, or if you don't have the necessary tools, you can hire a professional.
When you are looking for a professional, look for one who offers antenna installation as well. If you are getting a new antenna, you'll probably need someone to help you install it. Since of the different types of antennas, you might need to mount it on a large pole, or on the roof.
Installation can become very difficult or dangerous for someone who doesn't have the proper tools and expertise. Mounting on a pole, or the roof, can be necessary because of obstructions. Different types of interference can affect the quality of the signal. In addition to the antenna, you might need help with the Surround Sound, as well as other components.
Surround Sound
The most common types of Surround Sound are now five-part Surround Sound systems. These systems are usually made with a subwoofer as the base, and five other components. The subwoofer anchors the system and provides the bass notes. The five other components form the Surround Sound system, to distribute the sound appropriately.
You may have difficulty trying to figure out how to hook up all of these different components. Once they're hooked up, you need to calibrate your television, and the speakers, to distribute the sound correctly. Don't forget the sound amplifier McIntosh c2700 to give you the full theater experience. It can all be a very big hassle. It doesn't have to be, though.
If you want, you can call a professional to help you install your system. You should use the same professional who is helping you install your antenna, and mount your television. That person will have intimate knowledge of the space in your house, and how best to utilise it with a Surround Sound system. Also, when you bundle the services, you will save money and time on your home theatre setup. In a matter of hours, you could have a brand new system.