How Co-Working Spaces Are Helping the Budding Startups Flourish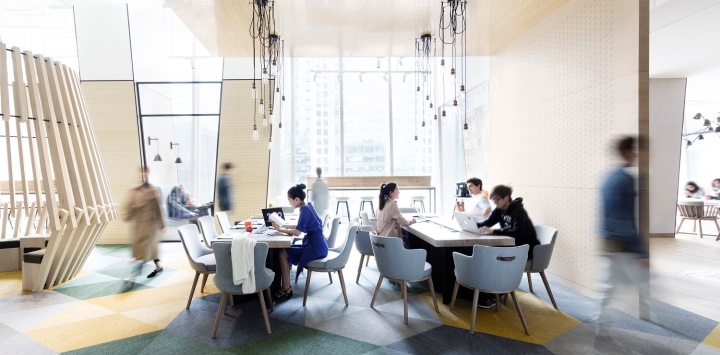 When a startup is in the early stages, it can easily work out of a small space in the house. However, as time goes by, it gets essential to bring in some changes into the setup to ensure productivity. For instance, you would want to meet your clients in a proper office space instead of a coffee shop, or you would want to eliminate the scope of distraction from mundane home activities after a point.
Moving on into a co-working space is the perfect answer for an early based startup, as it can cut down on the basic operational cost and overheads, with readily available office needs. InstaOffice, a coworking space Bangalore is not just an open area with desks, meeting rooms, and an internet connection, but a shared working space that has been consciously designed to bring in productivity and excitement in the work atmosphere for people using it.
Here are 8 ways how co-working spaces are helping the budding startups flourish –
Saving money on office lease
Setting up your workstation in a coworking space is an excellent option if you want to save up on the money you would spend on leasing out an office space. Ideally, the amount you spend on a shared / managed working space is much lower than what you will end up spending on an office lease in a decent working space.
Setting up in a location you could not have afforded
Opting for a coworking space helps you set up your office in a prime location, which you could not have afforded otherwise. Shared working spaces are usually set up in such prime locations that certainly add value to the reputation of your business, attracting quality talent, clients and investors.
Networking
A coworking space is the best place for networking. Being constantly surrounded by ambitious professionals, increases the chances of finding the right resource, partner, investor, or even a client.
Motivation from fellow entrepreneurs
Making a startup work and grow is not an easy job. Initially, there may be a few good days and a lot of bad days. Working hard and staying motivated in such a challenging situation is something that becomes pretty easy in a coworking space. Being surrounded by hard-working and dedicated professionals, every day is sure to motivate you as well as your team to work harder and not give up on those bad days.
Increased productivity
Productivity is a must, especially when you are looking at setting benchmarks and achieving milestones. A startup especially needs to have a team of hardworking people to be successful. Working around professional and ambitious people is bound to push a person to not waste any time and be more productive.
All-inclusive office facilities at affordable prices
Moving into a coworking space, there is no need to arrange for a good desk, a conference room, office equipment, etc. Most of the shared office spaces are fully furnished and have most of the office essentials like an internet connection, IT support, printer, beverages, etc., along with the mandatory desk space and meeting rooms, at affordable prices.
These spaces provide facilities and services that you may not even initially know your business needs.
New business ideas from different industries
Collaborating with fellow entrepreneurs from different industries in a common workspace can help you get new business ideas. Building a startup needs constant innovation and experimentation. Interacting and networking with fellow businessmen and professionals can help you do just that.
Elimination of costs and overheads
Growing a startup is not necessarily profitable in the initial days. This is the reason why it is vital to save costs and overheads wherever you can. Working out of a coworking space helps you achieve that objective. By working in such a space, you do not have to worry about spending money on the essentials, internet connections, or meeting rooms for your clients.


© 2023 Qz Land- All Rights Reserved.