Once a business becomes too large and successful to be run from within your home, a decision must be made whether to lease or buy an office space. When small business owners start out, they usually have limited stock (if any) and relatively no employees, but it goes without saying that as a business grows, the inventory and employees do too. Fortunately, finding a new office is not as difficult as it makes itself out to be.
There are several factors to consider when looking for commercial property – whether you are looking to sign a lease or purchase a space, the owner of the business must take into consideration the size of the company, all the while predicting its future growth;because it's counterproductive to purchase an office only to outgrow it in a matter of months or years, these predictions ought to be as accurate as possible.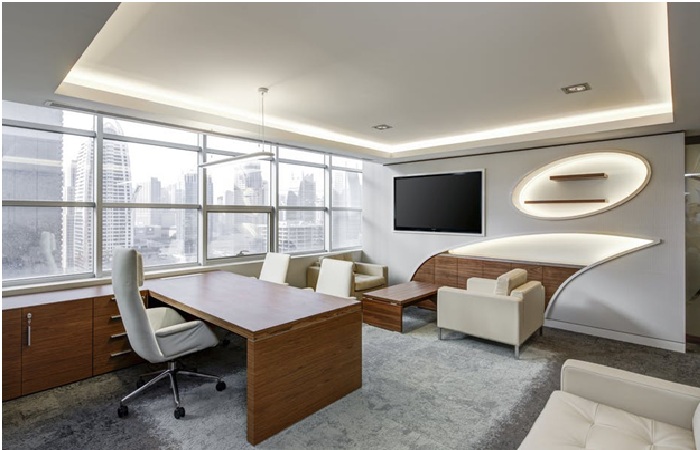 For this reason alone, many companies choose to lease office space rather than purchase and subsequently manage it. Leasing, indeed, makes it easier to move to a bigger and better building, as there is little to no obligation with the property once the contract expires or is cancelled and the stress of finding a new occupant is avoided entirely.
While buying has its advantages, there are many benefits to leasing an office space. Some commercial real estate companies actually manage their properties themselves, meaning that less labour is required of the renter. Leasing office space from the same entity that manages the property is an ideal arrangement precisely because of this convenience and immediate availability, lest something go awry in the building. For example, problems are usually dealt with faster because the middle man is eliminated from the equation. Gone are the days of constantly delayed assistance during whichone must call the landlord and wait for them to find a separate maintenance worker. Consequently, customer service is often better when leasing from the same company manages the property. Usually, the property manager doesn't have such an invested interest in the property or the renters whenever they don't own it.
Whatever the reason may be for your newfound need for more office breathing room, finding a new space has become a rather quick and efficient endeavor with the advent of communication technologies. Within the last few decades the internet has become a wealth of information that is easily accessible to almost everyone. No doubt, simple search on the internet can provide you with resources that weren't available before, but not only that, business-oriented resources such as LinkedIn offer bountiful opportunities for connectivity, allowing many entrepreneurs to share their stories and advise each other on available office spaces and other amenities necessary for a business's prosperity. By doing research and networking with real estate agents, online or otherwise, commercial office space is extremely easy to find in this day and age.
There are plenty of commercial real estate companies that can help match office space to a business owner's needs and aid in finding a perfect fit. All that is required is some thorough research to establish a starting point. Often, enlisting a realtor, to help you find that perfect office space, makes the process go a lot faster. Choosing the right office space for your business is an important decision, but with the right tools at your disposal it shouldn't be too hard.