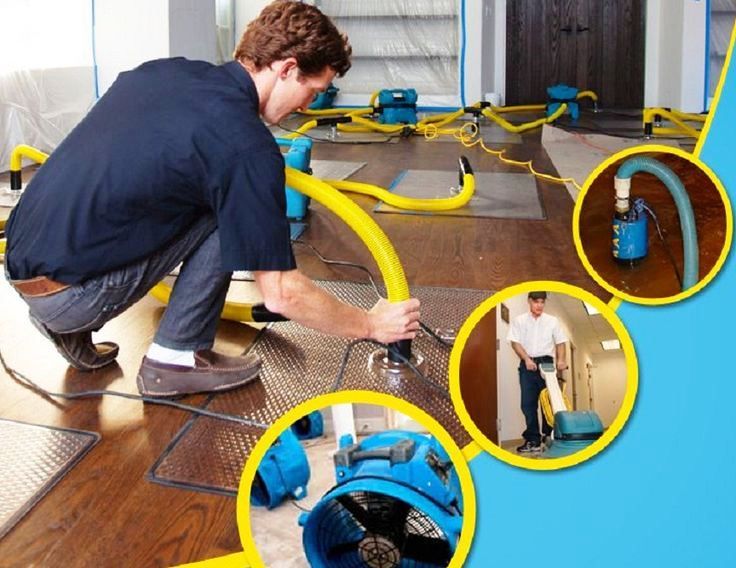 Water is an essential commodity in every home, but it can become a national disaster if it gets out of control.  And this is where water restoration New York services come in.  Water damage restoration refers to professional services that involve cleaning the water damage from beginning to end.  The water damage restoration process is also referred to as water removal, water mitigation, flood clean-up, and water remediation.
In the meantime, let's look at what the water damage restoration process involves. Keep reading;
What Water Damage Restoration is All About?
Although water damage can be disastrous, a professional water restoration company can help [mitigate the risk and even prevent future problems.  They do that by applying a water damage restoration process step-by-step to ensure everything gets back on track.
The next step involves the use of professional tools such as vacuums and pumps. Sanitizing and drying are also a must as the practice enhances the site's safety and makes it possible for property owners to resume their normal lives.
Besides, water mitigation helps control future problems, keep the home safe, not to mention that it helps save money that could have been spent on repairs. Here's how the water damage restoration experts go about the entire process;
Damage assessment
Before you begin the restoration process, the restoration team must first assess the site to determine the damage state. They are three primary water damage categories that engineers use to classify the damage; they include
        Clean water
        Blackwater
        Greywater
Whatever triggered the water leak is the primary determining factor for the damage extent. Other factors that are considered red flags include pathogens and debris, proving that the water damage could be dangerous.
Analyzing Water Damage Categories
Of the three water categories, clean water is considered a mild case when it comes to water damage. Clean water could result from a leak from neighboring sites like water lines, toilet tanks, and faucets.  Clean water means that it does not have pathogens and other harmful contaminants.
Greywater contains contaminants that pose a risk to your health if ingested. Greywater is harmful since it's mainly from home appliances containing used water such as washing machines and dishwashers.
Blackwater is the worst since it has more contaminants than other categories. It could be from local sewers, and it contains a lot of debris and germs. Ingesting this kind of water can lead to severe illnesses.
Water removal process
After a home inspection, the engineers can now remove the water. They start by removing any standing water remaining following the damage. They can either pump the water out or use a mop depending on the level of the water. In severe cases, they may install pumps within your home to remove the water. These are pumps such as sump pumps. But for temporary removal strategies, engineers can use truck-mounted vacuums or portable dry/wet vacuums to drain the water.
The water damage restoration experts identify and dry all moisture to prevent future mold growth. They do this using moisture sensors and meters.
Drying and disinfecting the site
After removing the water, engineers use dehumidifiers and fans to dry the place. Also, they can use vacuum thermal drying and vacuum freeze drying to clean up delicate stuff such as photographs and documents. Finally, they'll sanitize surfaces, floors, and every other part to complete the restoration process. This way, you go back to a safe home