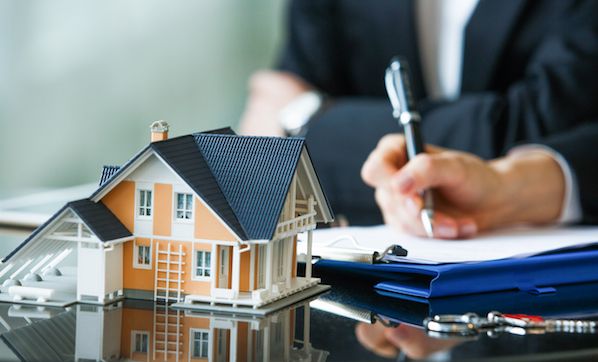 A wide range of interests and hobbies have emerged over the past year due to the pandemic. Our uncertain situation has led us towards searching for the next "best" hobby that will entertain us for a few months or even weeks before moving on to another one. Crochet, photography, reading — these are some pandemic hobbies that people have picked up.
On the other hand, some homeowners have been preoccupied with improving their quality of life via home improvement projects. They have been finding ways to make everyday life more comfortable and safe for everyone at home. Other homeowners also have been looking for a new residential property altogether. This is to get a fresh start or a safer neighborhood after their respective experiences during the pandemic.
Real estate professionals may take advantage of this market trend. Working in the real estate industry means keeping updated with what home buyers are looking for. This is to inform your communication strategy with potential buyers. You can better understand their needs and preferences if you are aware of what drives them to seek a new property for their families.
Suggesting a professional mortgage broker that you trust can also be a bonus to your usual professional service. Having these suggestions may better urge your potential buyer to finalize their purchase decision.
Learning to become an effective real estate professional takes time. The real estate industry is not an easy field to pursue, no matter what people might think. Society has its myths and misconceptions about real estate agents. However, it's every modern real estate agent's duty to prove these people wrong.
Pandemic Real Estate Industry
If you have charisma and dedication, entering the real estate business might be for you. It may seem odd to start getting into the real estate industry amid a global health crisis.
However, some families continue to look for home upgrades and home improvement projects that will help elevate their quality of life today. The quarantine period has been a long time of uncertainty and anxiety for many people. Investing in a new home for their families may bring the right amount of freshness that these families have been looking for.
Becoming a real estate agent is not easy, regardless of the common societal myths. Pursuing a new career in the middle of a pandemic in itself is a challenge. People shouldn't discredit the efforts that these professionals exert to fulfill their financial needs at this time. Nevertheless, there are pros and cons to selling real estate properties today. Some changes brought on by the pandemic in the process of real estate sales might be subjective. Other real estate agents may prefer these changes over the practices during the "old normal." Seasoned agents, however, may pick their traditional habits and patterns.
The real estate industry has been picking up new ways to engage with potential clients. Through virtual technology, real estate agents and interested homebuyers can easily communicate while also abiding by their local government's quarantine guidelines. Industry professionals should ensure that they meet their clients' requests and preferences without disregarding their health and safety during this time.
Common Agent Misconceptions
Earning your place in the real estate industry takes hard work and patience. There are common misconceptions about industry professionals that should be invalidated. A common myth reflects the disregard for the dedication and perseverance that many real estate professionals put into their careers.
Being a real estate professional is not "easy money." These professionals study the market and industry thoroughly to see trends that change over time. Real estate agents invest their time and effort into improving their professional skills to provide better customer service to their clients.
Getting into the real estate industry may not be for everyone, but believing in these myths might rob a person of a promising career opportunity. It's time to inform people of the truth about the professionalism of real estate agents. By putting their professional skills into practice, real estate agents can prove people wrong.
Are You Ready to Be an Agent?
A real estate professional needs focus and dedication to the craft. The first couple of years into the industry will show if an agent has what it takes to survive in the field. This is when these professionals should push hard to prove that they have the strength and ability to succeed. By exploring the market and networking with the industry's best agents, work your way to discover the secrets to success in real estate.
Study the real estate market and its nuances. Being an agent can be a fulfilling experience, especially once you discover the feeling of providing your clients with their dream homes.