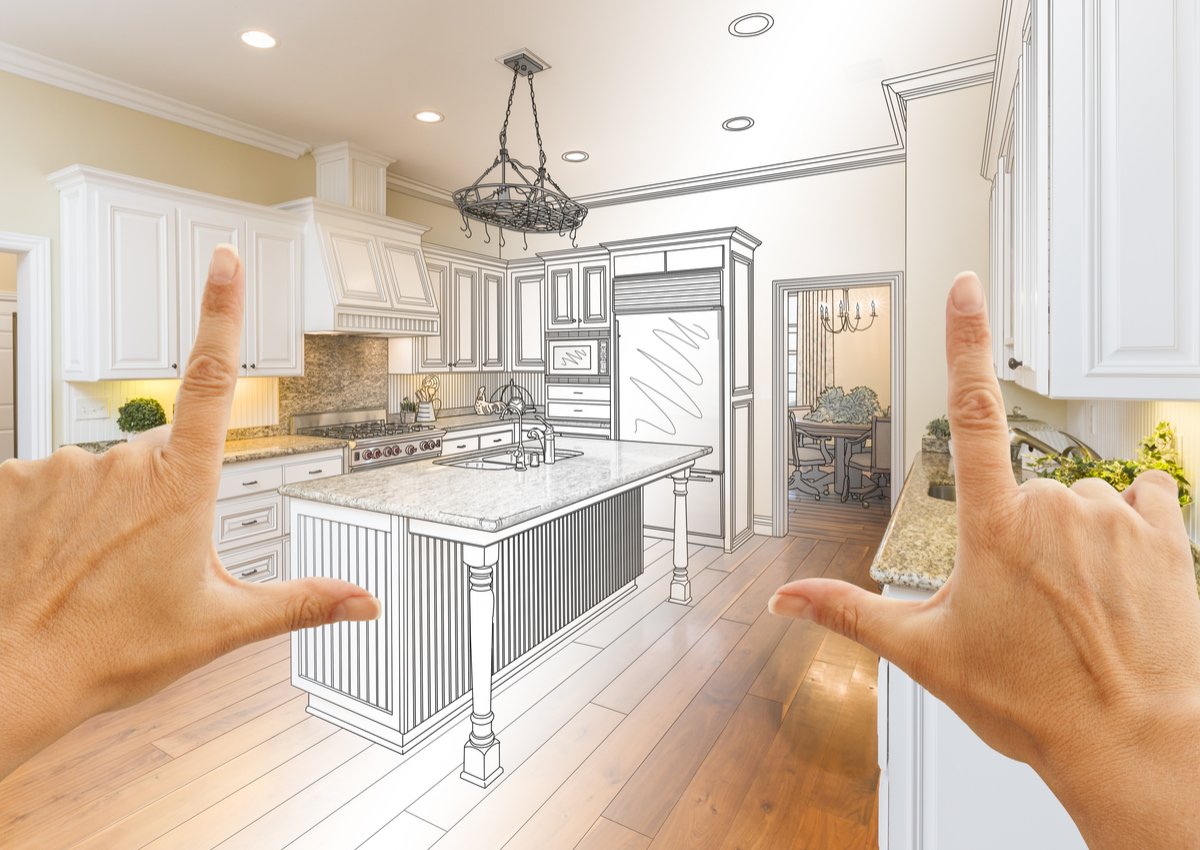 Some people have a solid idea of what their house should be like. They follow a theme or a trend. They do extensive research on how to achieve a certain interior design. If you are not like them, it's okay. Maybe you are not the type to research what a Scandinavian theme is or what Industrial design means.
So many people are like you. They don't know exactly what materials or elements to include in their house. They just want comfort or pleasantness, that's it.  However, it is difficult to renovate a space for people who are not great at imagining. It would be too costly to do trial and error. Plus, it's also time-consuming.
The good news is that there are online tools you can use to explore different options. There are apps that let you design a room. To be as realistic as possible, you will need to scale down the spaces you want to design. You can also make a house exterior plan or include a garden or create a pool.
However, the scope of your renovation will of course depend on your real estate arrangement. Before you demolish your entire brick wall or replace your windows, answer some questions. Do you own the space? If you own it, then you have all the liberty to do what you want. If you are paying rent, then it's best to avoid permanent changes especially if it's specifically stated in the contract.
Once that is out of the way, start exploring these online tools that will help you make your home idea a reality:
SketchUp
This is a 3D design software that you can get for free. Install SketchUp on your computer and allot some time to familiarize yourself with the basic commands. There is a bit of a steep learning curve when you start with this software. But, once you master the basics, it's a smooth journey from there.
There is a pro version, but you don't really need that if your only goal is to come up with a visual representation of what you have in mind. It's easy to draw on SketchUp; you can create lifelike designs using the 3-D drawing tools. Plus, you have the option to use different styles for any surface. So if you are thinking that maybe a brick wall is good for your exterior, you can just pick the texture. Right then and there, you can confirm whether it is a good choice or not.
One feature that you will surely love: you can place your designed model on Google Earth, right on the real space where you want it to be built. Exciting, isn't it?
SmartDraw
SmartDraw is an excellent tool for all kinds of users. It is beginner-friendly and can also be used by professional designers. From the basic design needs to advanced features, this software application has it. You can select a ready-made floor plan from all the templates or create your own. Once you have a layout, you can explore endless possibilities.
It's actually like playing a game when you start working with SmartDraw. You have an empty floor design, then you can start selecting what furniture to pick, what color and type of floor to use, and what color of walls is the most fitting. You can even pick cars! There are also lots of choices when it comes to building materials.
The only bad thing about it is that you only enjoy a free subscription for the first week. If you plan to continue using the app, you have to pay for it. But if you can finish all your designs in that whole week, then you'll be fine.
Planner 5D
If you want an all-in-one experience in a design app, then this is it. This is also beginner-friendly like the other two, but this is more interactive. You can explore the design you made virtually like you are really inside the house.
To start, you just select a template and then adjust the floor size. Then you can select the floor materials, add furniture and decor, and you can even add more floors if you want to. Other than on computers, this also works on Apple devices so you can work on your phone.
The best part is that once you are done with your design, you can print the result.
Apps like these three are a godsend if you have limited imagination. Now, you don't have to worry about spending so much on something that could turn out to be a design disaster.