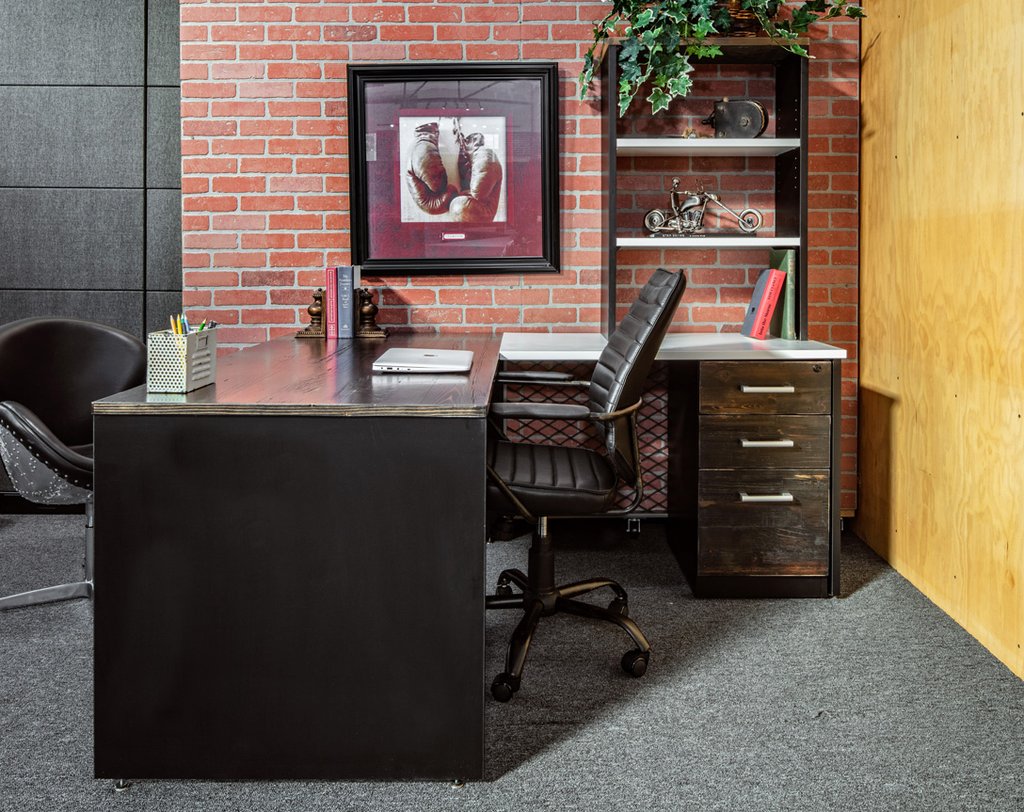 One of the biggest challenges for business leaders is crafting a workspace that isn't just functional but also looks visually appealing. Modernizing your office space is an excellent way to boost the aesthetics of the place while inspiring productivity and creativity from your employees. The best part is, it's an unassuming way to reduce company costs and make you sustainable.
While upgrading your workplace comes with a multitude of perks, it requires careful and smart planning to make that happen. To ensure that your office modernization can benefit the company and its employees, we've listed a few steps that you can take.
Focus on ergonomic workspaces
Workspace ergonomics should definitely be your top priority when it comes to upgrading your office. It's just as crucial as the aesthetics as your people need to be well-supported and comfortable when working. For instance, you can buy industrial office desks and chairs that are specifically design for comfortable and easy sitting and working. Not only do these look stylish and sleek for a modern office space, but they also help improve your employees' efficiency or productivity. Other things you need to consider include swivel mounts for monitors, proper lighting, kneeling chairs, standing desks, and enough free space to move around.
Create designated tech areas
Many companies tend to focus on providing their people with their own cubicles or desks. While this is surely a priority, your employees do not want to spend their whole day sitting there. It would be great if your staff can have different areas in the office to work, either in groups or individually. One great idea is to have designated tech spaces in form of reception areas, special conference rooms, or even rooftop decks. Just make sure the areas have a strong Internet connection or video technologies necessary for meetings.
Add some inspirational decors
Next thing you need to consider is the arts and decors for the office modernization. Got some blank walls? Buy some inspirational paintings or opt for DIY wall arts with your artistic employees. You can also choose non-conventional decors such as murals, decals, and tapestries. There's also the option to create an inspirational wall or mood boards then fill it with company pictures and quotes.
Aside from the walls, make sure to also put some style and color on your office desks using plants. Or better yet, you can encourage your people to personally decorate their desks with something handmade, personal antiques, or some kitschy accessories.
Bring nature inside
Adding plants into a workspace is plainly basic but can make a great difference in the atmosphere of your workspace. By including such natural elements in your office space, you can help boost your staff's productivity and improving the indoor air quality. Apart from indoor plants, you can also place some fish tanks around the area to add more beneficial natural elements. Or, you can choose to use furniture made from natural materials such as jungle green upholstery and wood. Also, don't forget to maximize access to natural light too.
Nothing like a fresh coat of paint
There surely is nothing simple yet refreshing like painting your office with new colors to inspire your employees. It's a psychological fact that colors can greatly influence how a person think and feel. So when deciding what colors to go for, make sure to take a look at the world of color psychology. For instance, if you want to boost your employees' focus and productivity, you can go with light blue, yellow, red, green, and orange. These colors can also be useful for increasing your people's confidence and creativity. For relaxation and calmness, green, pink, and pastels are the best options.
Step it up with an open-plan layout
One of the biggest trends for modern workspaces is an open-plan layout. This design is known to be helpful for promoting collaboration and communication due to the absence of doors and walls. It also provides better flexibility and creativity with the area where your team can easily rearrange their workspaces if needed. And since this reduces the presence of working in isolation, your team is free to converse and bond without hassle, thus helping you develop a friendly company culture. You can adapt this layout by amending your floor plan and installing Perspex screens to still give your employees some privacy.
Creating a modern workspace does so much more for your company. Besides having an office space that looks amazing, it definitely is an asset for promoting employee productivity, impressing new clients, and having more efficient areas for intimate meetings. Use these tips for your office upgrade and start creating unique partnerships now.