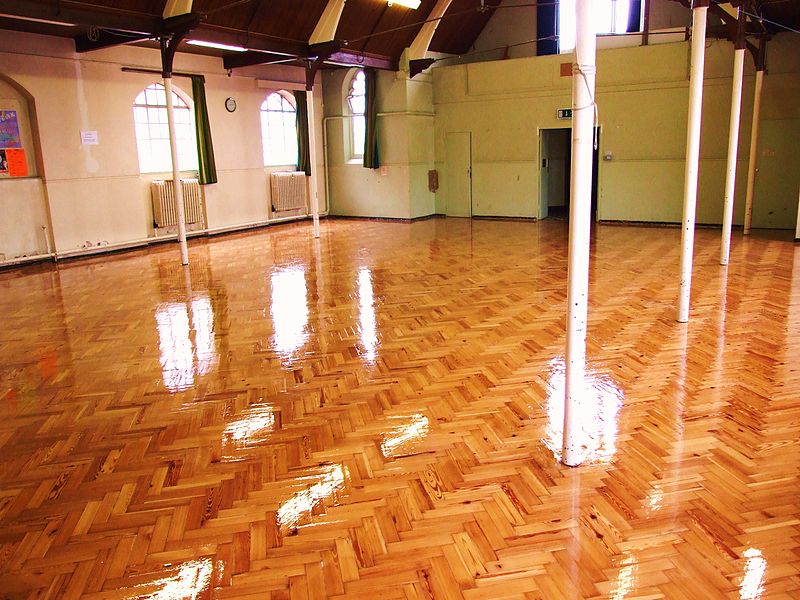 Herringbone flooring refers to parquet floors with a herringbone design. During its installation, single boards are arranged in a zigzag pattern to create a herringbone design bringing out a unique visual effect. The herringbone pattern is a french design that originated in the late 1600s. It was a popular design among the Europeans who preferred it for their family mansions and castles years ago. Since the herringbone pattern is unique, that makes it suitable for traditional and contemporary interior designs.
Why is herringbone flooring so popular?
Herringbone flooring is trendy for modern homes and commercial spaces. The zigzag pattern gives a visual effect of movement, providing a sense of spaciousness in small interior spaces. It enhances the depth in smaller rooms, making them appear bigger to bring out an exceptional interior feature. The herringbone design is also adaptable, meaning that it can complement to create a subtle effect with a dominating presence. Because of its popularity, herringbone flooring comes in different options, including:
Solid hardwood herringbone floors
A solid hardwood herringbone floor is a combination of the luxury of a solid hardwood floor with a visually appealing herringbone design. Although solid oak is the most common type of hardwood herringbone parquet, hardwood herringbone flooring is available in different wood species.
Engineered herringbone floors
Herringbone engineered floors are especially suitable for moisture susceptible surfaces such as the kitchen or bathroom floors. They do not warp even under severe conditions leaving you with a durable, strong, and stunning floor.
Laminate herringbone floors
A laminate herringbone floor combines the unique beauty of a herringbone pattern and the functionality of laminate. It has a rigid surface that makes it suitable for high foot traffic surfaces. It is also moisture resistant and can handle dents, hard knocks, scratches, and stains without any problem. Laminate herringbone floors are very affordable as well.
Vinyl herringbone floors
Vinyl herringbone floors are characterized by a multilayer structure, making them very stable and moisture resistant. It incorporates a strong wear layer and a UV-coated surface to prevent impact by falling objects, wear and tear, scratches and stains. Vinyl herringbone floors are hardwearing, easy to clean, and beautiful with a decorative layer that enhances the herringbone design's authenticity. They make a great and valuable addition to any room, including moisture-prone surfaces of the kitchen and bathroom.
More benefits of herringbone flooring
Hardwearing
Many property owners consider herringbone parquet flooring stable than the basic solid wood floor because of how the flooring is laid. Moreover, herringbone flooring may be made of back-to-back plywood to ensure that the wood's shape does not change even in very hot or cold temperatures. The use of hardwood makes it very durable. It is scratch-resistant and can serve you for many years to come.
Easy maintenance
A herringbone parquet flooring features a smooth surface to ensure that it doesn't trap dirt or other allergens. This feature makes it suitable for high foot traffic areas such as hallways, dining rooms, kitchens, or schools.
Stunning aesthetics
Herringbone flooring incorporates plywood between the layers of the surface. Therefore, you get the stunning appearance of a solid wood floor with a visually appealing pattern.
The bottom line
Herringbone flooring is visually appealing to make a real statement, whether in contemporary or classic interior decor.