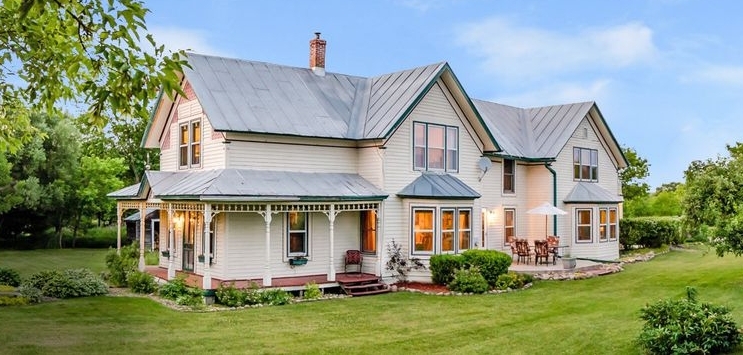 If you don't see your current residence as your forever home, then now may be a good time to invest in some upgrades that can add value to it. Real estate, like everything else we own, can deteriorate and decrease in value over time, making it less attractive to potential buyers or tenants in the future. But with proper upgrades and maintenance, it can certainly increase in value instead of staying stagnant.
Not all home upgrades are created equal. If you are thinking of incorporating more additions to your home, here are the ones that can attract buyers and tenants and potentially add value to your property in a year like 2021—a post-pandemic world.
More outdoor living spaces and activities
If the COVID-19 crisis has taught us anything, it's that our homes need to be the best and safest place in our lives—a strong tower we can run to and do everything from. It needs to be more than just a place for rest. It also needs to be an office from where we can work and where our kids can study and do online classes. And since public gyms were not considered an essential service in many states, our homes need to be a space from which we can stay fit and healthy.
This is why outdoor living spaces and activities will play an indispensable part in real estate moving forward: People want residential properties that allow them to breathe some fresh air with the family. You don't even need to go overboard with the landscaping; a simple but elegant seating area will do—and maybe a barbecue station for entertaining guests.
Another addition you can consider is a tennis court, especially if you have the space for it. It will provide enough space for any exercise, and a tennis or basketball court is relatively easy to maintain. You need to enlist the services of sports surfacing experts to ensure that the installation is seamless and perfect.
Mid-range kitchen remodel
Homeowners don't necessarily need a kitchen that might rival those of Gordon Ramsay's, but they might appreciate a mid-range kitchen filled with everything they need to cook every kind of dish possible. Do not underestimate the power of a nice kitchen, especially in a pandemic: It encourages people to cook their meals and makes them feel like they don't have to miss out on good food just because they can't go to a restaurant. Here are some ideas for refreshing your property's kitchen:
The simplest and easiest way to transform any space is by doing a paint job. You instantly give the kitchen a brighter and newer upgrade by opting for a brighter color like white or soft pastel. It's also the easiest way to incorporate a color palette trend into the space, as long as everything—from cabinetry, counters, and flooring—are complementary.
Refresh the cabinetry by changing the hardware or going for open shelves. If your cabinets have been around for years, if not decades, then chances are the design is outdated and needs an upgrade stat. If you feel like the cabinetry does not look that old or outdated in style, a deep cleaning session might be enough to get rid of grime, dust, gunk, and debris that have accumulated throughout the years.
Replace the faucets and other hardware in the kitchen. Look for trendy styles like rose gold textures and materials to give your kitchen a youthful boost.
Another way to make your kitchen appear younger is by adding a backsplash. It can instantly add a pop of interest or color to your kitchen, and it helps to protect the walls, too.
Switch to energy-efficient appliances. They don't need to be state-of-the-art or the most expensive ones in the market; they need to be updated enough to use much less energy than models that do not have the ENERGY STAR qualification.
Simple mudroom
Even a simple but well-designed mudroom can attract tenants and buyers in the future. A home feature known for being a staple in New England homes, this addition is essential for families in any suburb, especially since it can include clever and creative storage solutions. It's also where residents and guests can get rid of their dirty shoes before entering the premises, keeping the rest of the home clean and safe from mud and outside dust.
Not all home additions can serve our needs, especially in a post-pandemic world. Research what people would want for their homes in the future, consider our current circumstances, and be strategic about where you will invest your resources.