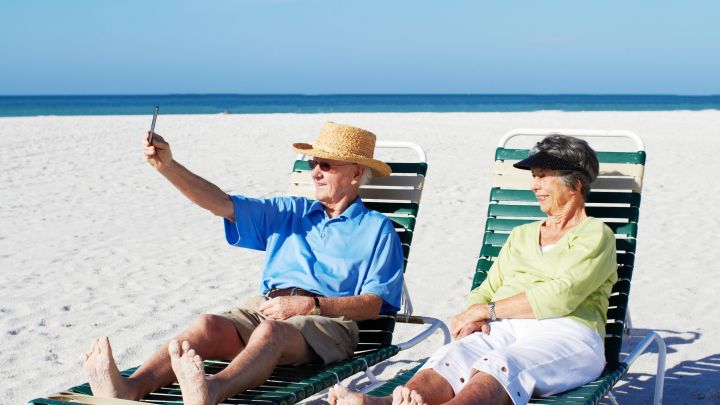 Retirement is a perfect time to travel around the world and visits the beautiful and thrilling spots you have always wanted to see in person. Though you might be thinking about the Best Places to Retire. We turned to travel experts and conducted in-depth research to find out the recommendations for retirees looking to explore new destinations. Here you go!
1 River cruises
If an expedition on the open sea sounds unattractive, you may want to consider a river cruise. River cruises are rising in tremendous popularity among retirees. The two most preferred destinations are the Rhine rivers and the Danube in central Europe allowing you to view many breathtaking destinations similar to traditional sea cruises. River cruises have become one of the popular trends in travel in recent years. It minimizes the hard work and time to plan your day since there is always some different view out your window. One all-time favorite option is Portugal's River of Gold," a river boating pathway that begins in the picturesque city of Porto. It is known for unique rides and world famous wine houses and historical center. Enjoy the heavenly spells on the water!
2 The Caribbean
Whether you want a Southern Caribbean cruise or plan a tour to Cuba, the Caribbean is always a popular hit for all those who want to relax in an interesting way. The silvery sand with alluring turquoise-blue water fascinates people of all age groups. Often senior citizens want a peaceful experience, and so traveling to the Caribbean is a great choice to consider. Though remember not to delay till the last minute, we recommend you to book your Caribbean holiday early.
3 Sicily, Italy
Sicily is a well-known Italian Island located in the Mediterranean Sea.  The place vaunts awe-inspiring ocean views. The trip lets you to see the Valley of the Temples, go wine tasting, and enjoy tempting Italian food such as arancini (Sicilian rice balls) and caponata (an eggplant stew).  To save money, you can reap substantial savings and additional benefits by traveling to Europe in the off-season since airfares are low and climate is warmer. Though you can also consider traveling by train to have an affordable and stress-free way of associating between beautiful destinations.
4 Miami Beach, Florida
If you are looking for warmth, sunshine, and captivating stretches of sand along with a perfect blend of culture, consider traveling to Miami Beach. From endless picturesque beaches to exceptional beachfront resorts like the luxurious Loews South Beach, it has a lot to offer retirees. You will find an assembly of fanatic museums such as the popular Wolfsonian-FIU Museum with plenty of shopping opportunities in the city. Relish the aesthetic beauty of taxonomically organized and well-documented tropical plants specifically vines and fruit trees and check out the recognized botanical specimens that have been cultivated since the 1930s.
5 Jekyll Island, Georgia
Jekyll Island is another most-preferred vacation destination for retirees offering you many attractive activities. You will find mesmerizing beaches, fishing, biking, tennis, golf and dinner dances. You will have an unforgettable experience in feasting on gourmet feast and go ballroom dancing. A romantic option any retiree couple would love to acquire!