4 Simple Ways to Maximize Your Apartment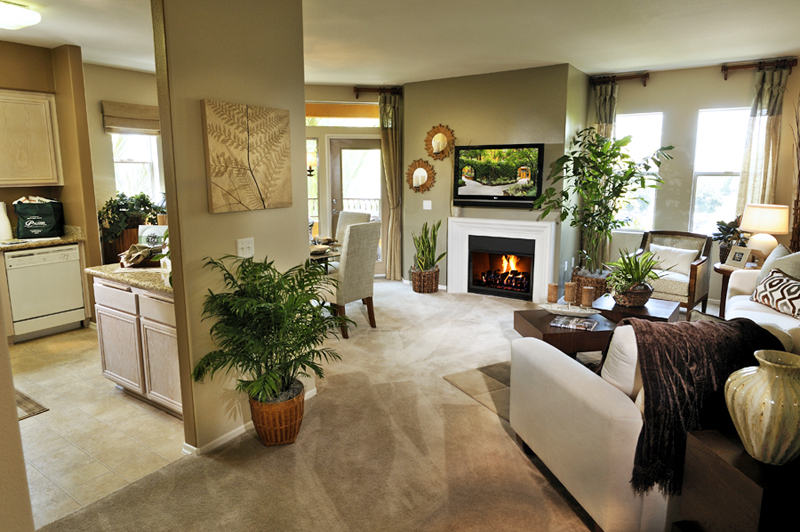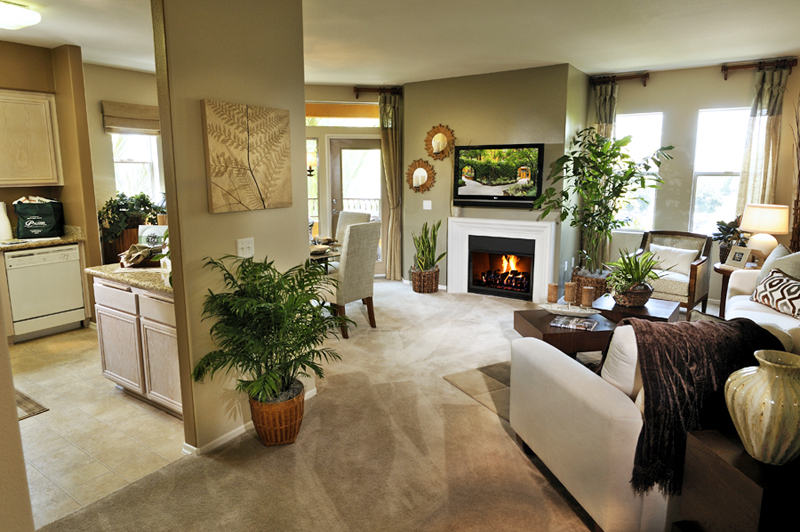 Nothing says lively more than the busy streets of a city.  All the cars honking,  crowds of people brushing shoulders, and the bright lights are enough to say that the city is the center of everything.
The city is always an exciting place to be. It's where the action is. It's the place for new opportunities. But like anything else, it has its downsides, and you have to admit that it gets to you sometimes. On some days, you love being in the middle of the hustle and bustle. But you also get days when the city leaves you feeling crowded. In times like these, you just want to retreat to your apartment to get a break from it all.
Naturally, home is where we find security and comfort.  It's a place where we can recuperate and a place to hide away from the world. Sometimes, we need days like those too. Living in a place that's as electrifying as the city will eventually require you to have regular periods to recharge from it all.
To help you improve your space for maximum comfort, here are some suggestions that will make all the difference. Here's how you can make an oasis out of your apartment.
Install Heavy Curtains
Being in the city, you're bound to be surrounded by neighboring buildings. This could mean that people may be able to see inside your apartment and you to theirs. This is one of the things you don't have control over. But even so, there is something you can do. To help maximize your apartment's privacy, install heavy, solid-colored curtains. This will block your "neighbors'" view of your apartment. This doesn't mean that you should completely give up natural sunlight from entering your apartment, though.
Natural sunlight has too many health benefits to offer for you not to take advantage of it when you can. It's a useful option for when you have guests over or for days when you just want some extra privacy.
Install a Functioning AC
An outdoor space you can call your own and can use whenever you please would be nice. It's great to have a place to chill out on hot days. But when living in an apartment, the next best thing is to open your windows to let some air in (unless you have a balcony or some other public facility for this in your building). On extra hot days, though, that's another story. Having an air-conditioning unit for days like that is a blessing (unless your apartment already has a cooling system installed). You'll see that it's a great investment.
Aside from keeping you cool on hot days, it's useful to have it on when you don't want the city's dust finding its way into your apartment.
Have Green Plants Inside
You might see some trees here and there, but the city is ultimately a concrete jungle. A common thing apartment dwellers are doing today is bringing potted plants and succulents to their living spaces to make up for it.  On the other hand, some people do it for the aesthetic. Whatever the reason, it's still wise to have them around. Aside from their decorative properties, they have relaxing properties too. One study showed that plants help reduce stress. No wonder people end up turning into plant parents.
Purchase Space-saving Furniture
A clean and organized space makes for a clear and organized mind. Nobody wants to come home to clutter. But sometimes, despite your efforts, you're bound to create some clutter here and there, especially if your apartments in the small end. To maximize on space, have furniture that's space-saving and maybe even provide you with extra storage.
The Bottom Line
Everybody wants to live a life of adventure and endless possibilities. To others, a place to have that kind of life is in the city. But we all have our down days. Days when we just want to take things slow for a while. In the middle of all the chaos, the city is a place where you can do exactly that: your home.
Nothing's wrong with maximizing the comfort of your home. There are more ways and resources out there to help you do so. Although staying in your apartment isn't what you had in mind for the future, your rest and comfort are worth investing in wherever you may be. At the end of the day, what matters most is having a place to rest and call home.


© 2023 Qz Land- All Rights Reserved.