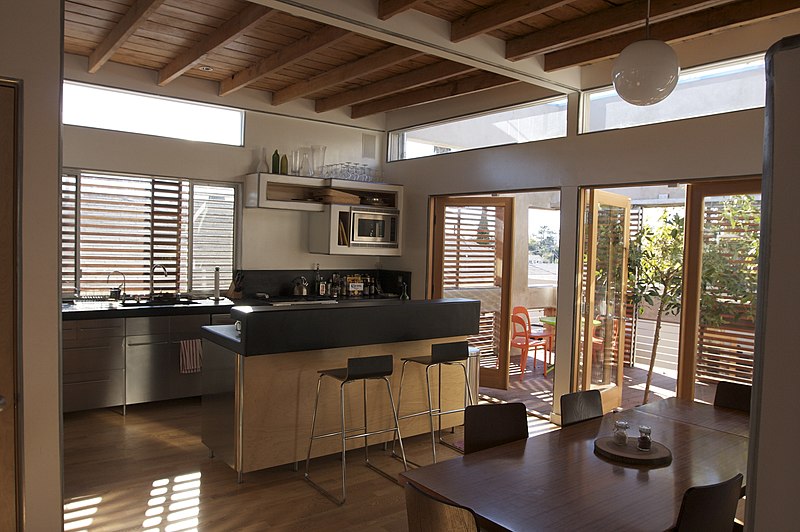 The year is likely to feel like a new beginning for many, not only as we begin to leave behind the immediate shock and resulting lockdown restrictions of an international health crisis, but also because a great number of residents around the UK have changed their living situation amid a societal shift to remote working and a booming property market. As a result, a great number of homeowners are finding themselves with a new property, one that is ready to be transformed into their own.
Already we are beginning to see an interesting collection of fresh renovation trends occurring around the country. There are some persistent themes that have continued from previous years, such as a ubiquitous focus on sustainability and nature, but these have been merged with newly popular trends and aesthetics.
Floral Designs
Whether growing from the roots of nostalgia or the cottagecore trend that is sweeping millennial home design, floral prints are a huge trend for 2021. For some, this can be as simple as introduced floral patterns, such as William Morris designs, to a piece of furniture, but, for others, it can define an entire room by appearing as a statement wall.
The quirky design is remarkably popular across Instagram timelines as influencers showcase their natural prints and rustic guilds. So, if you're looking to add elegant colourful designs to your home, be sure to get scrolling.
Exterior Building
Modern gardens are becoming unrecognisable from their counterparts, those that were enjoyed years ago. Neat flower beds and clear patios are being swapped for vegetable patches and customised summer houses. New homeowners are utilising their outdoor space as one of practical value and not solely as one of relaxation.
If you find yourself with a garden shed or space for a small garden building, consider adding one. They open up endless possibilities and increase the value of your property with the addition of more easily utilised floorspace.
Handmade
Part of sustainability and eco-friendly design is the return of handmade furniture. Learning the basics of upcycling, refurbishment, and DIY renovation is easier than ever, with utilities being abundant online.
So, before you outsource your labour or crafting, consider expanding your renovation project into one of personal development too. You may find that reupholstering your sofa or building your own shelving unit is the start of a new hobby, perhaps even a career.
Warm, Bolder Colours
Minimalism has dominated much of interior design culture for a number of years. Now, it is finally being replaced with a maximalism alternative. Instead of sparse designs set against plain white walls, homes are now being repainting and redesigned with warm, bold colours in mind.
Blues, oranges, pinks, and greens, are each being found in more designer homes as they seek to introduce vibrant, almost exotic, atmospheres to their living spaces. Coinciding with floral prints, it wouldn't be surprising if we also begin to see tropical interior design projects become even more popular as the months go by.